PREMIUM GREEK BEEF MEAT
SOURCE OF HIGH NUTRITION VALUE
In Makrochori Veroia, for 85 years, we in the Koutsioftis family have been taking care of our calves with the same passion, so that you can enjoy a unique taste experience, of rich nutritional value.
85 YEARS OF TRADITION & CARE
Our family raises calves in the traditional natural way, with the same ethical values that we inherited from our family, in the green pastures of Imathia.
Many years of experience in the field of meat combined with qualified food technologists, veterinarians and skilled personnel in animal husbandry, guarantees the excellent quality of Greek meat.
Koutsioftis Farm is one of the best farms in Europe in calf fattening and the production and sale of quality fresh beef, driven by the vision of high quality animal husbandry and innovation for the benefit of consumers.
The beef from Koutsiofti Farm offers a unique taste experience where the senses are seduced by its unique organoleptic characteristics. Its distinctive taste turns our meat into a taste experience immediately after tasting it.
A high quality meat rich in omega-3 fatty acids and vitamin E
The beef "Aroma Omega-3" from our farm offers a unique taste experience, with 6 times more omega-3 fatty acids than conventional beef.
Our calves are bred without hormones, antibiotics and fed with a special mixture of herbs of the Greek land, which is the product of a research project of the Laboratory of Animal Husbandry of the Department of Veterinary Medicine of the Aristotle University of Thessaloniki.
The result is a meat that is extremely tender, with a characteristic colour and incomparable aroma and unique taste.
HONORARY DISTINCTIONS & AWARDS KOUTSIOFTIS FARM
International Taste Institute 2022
Koutsioftis Farm was awarded with the Superior Taste Award for it's Black Angus Burger
Gold Award for taste and quality for the beef burger
Silver Award for the sausage, burger and kebab (soutzoukaki)
Award from the Chamber of Imathia for the innovative activity of "Koutsiofti Farm" and the product "Aroma – Ω3".
Award from the Ministry of Rural Development & Food for its model operation and the innovation "Beef Aroma Omega 3".
Koutsioftis Farm for its innovative product "Beef Flavour Omega 3", was named among the top 50 European companies.
FARMA KOUTSIOFTIS BUTCHERY
From the farm to your table
We appreciate customers who are interested in the farm's products and come to buy directly from the source. Our daily contact with customers and our knowledge puts us in a position to understand your needs and offer the best piece of meat for every need. Visit the butcher shop of Koutsiofti Farm and learn all the secrets about meat.
Our Passion and dedication to sustainable farming,
allows us to offer high quality, Greek reared, high quality beef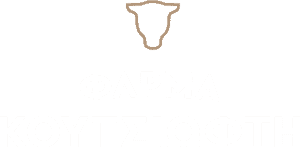 Black Angus Beef Greek Farmed Product Range
RECIPES OF KOUTSIOFTIS FARM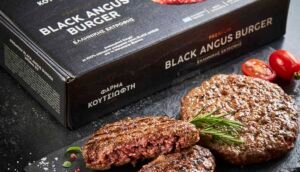 You can enjoy the new exceptional black angus burgers with their incomparable rich taste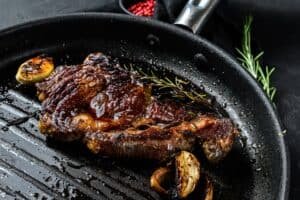 The beef steak "Aroma" from FARMS OMEGA will delight you with its taste, aroma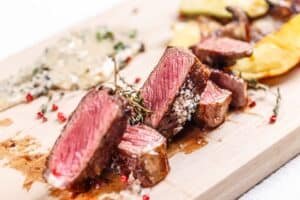 Meet Koutsioftis Farm and the innovative beef "Aroma" that you will find in selected