Products of Koutsioftis' Farm
The tradition, the passion and the know-how of Koutsioftis Farm have resulted in unique beef products of excellent quality and unique taste, without additives, hormones and antibiotics.
PREMIUM BEEF PRODUCTS OF GREEK BREEDING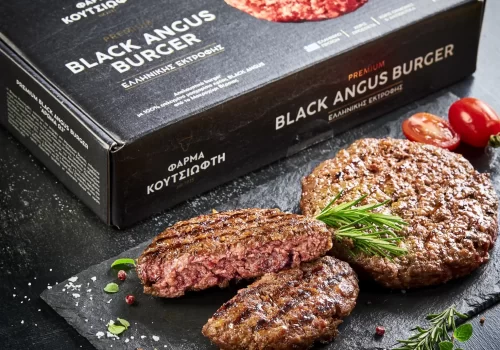 Delicious burger made from 100% selected fresh Black Angus beef, extremely tasty and healthy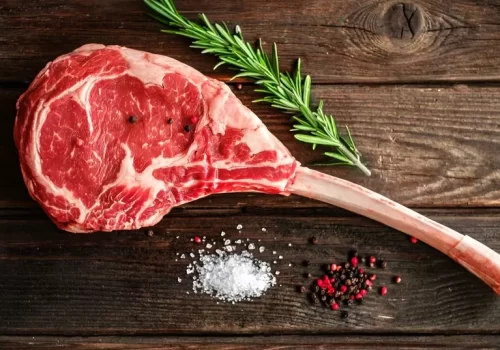 One of the most impressive cuts of a calf due to the great weight and size of the steak bone
The steaks served by top chefs and restaurants around the world! Tender, juicy Ribeye
PREMIUM GREEK FARMED BEEF CUTS
Commitment to high quality in every piece of meat
The unique diet strengthens animal muscles with omega-3 fatty acids and vitamin E. It has been proven that "Perfume" meat contains 6 times more omega-3 fatty acids than conventional beef.